Les Gets - Christmas 2019/2020 - Information & Updates
19 December 2019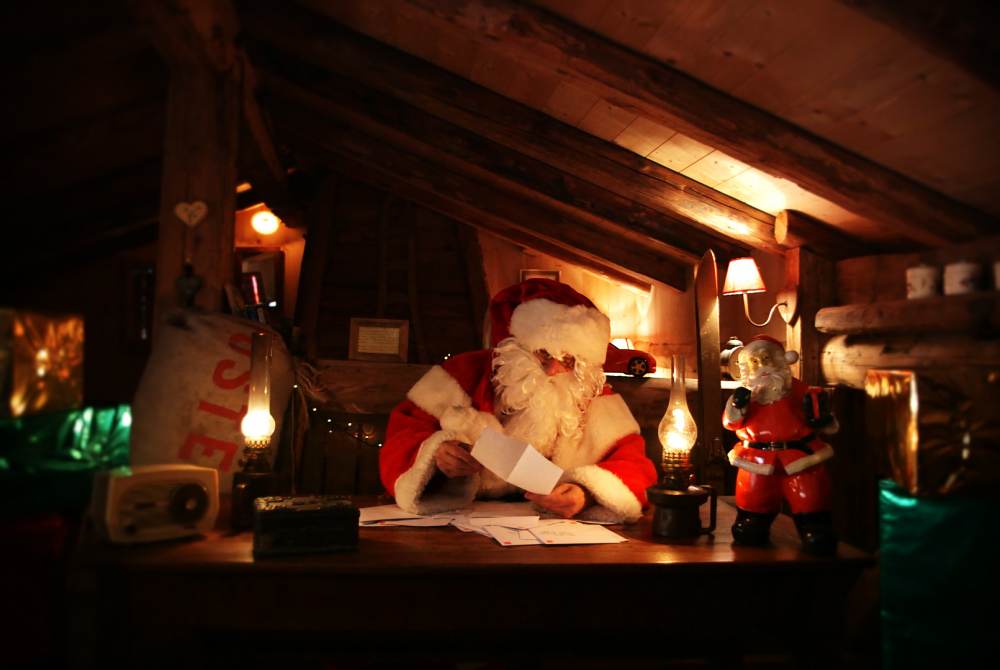 Each and every year the Alpine village of Les Gets bursts with excitement as Father Christmas and his bunch of hardworking elves emerge from their workshop to greet the children.
It is one of the best kept secrets around, that we are home to Santa and his elves. The village of Les Gets has a very special relationship with Father Christmas and he permits access to his winter wonderland.
He and his faithful elves live together in their grotto, a log cabin, hidden in the pine forests above the village.
Although he and his elves are very busy during the year, making toys in the workshop and reading all the letters from the children a round the world, and from December 21st until December 27th the home of Father Christmas is unveiled to the children and adults visiting Les Gets.
A winter wonderland awaits and in his secret location in the enchanted forest you can visit his workshop and discover his magic universe.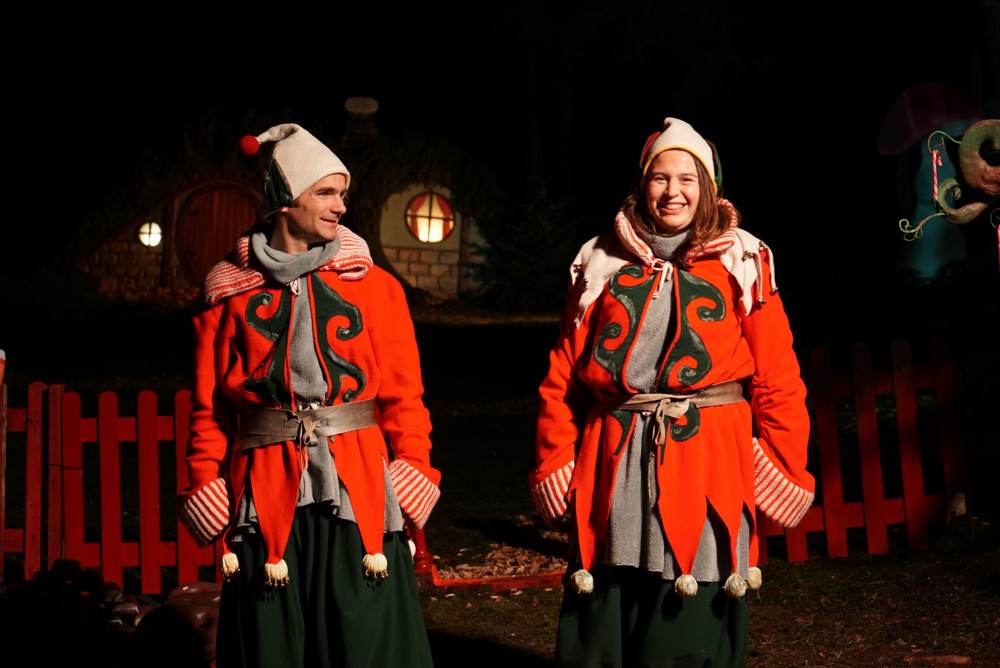 You might well wonder how I know that Father Christmas lives in Les Gets. Well, today I was walking through the forest above the lake near to the local school and I heard noises coming from the tall pine trees.
I could see movement through the trees and lots of activity so I silently crept towards the sound, hiding behind the trees and lo and behold, I caught a glimpse of Father Christmas and his elves scurrying about like ants, so busy and distracted that they had no idea I was there!
I had heard a rumour that the enchanted forest was home to Father Christmas and now I know this to be a fact...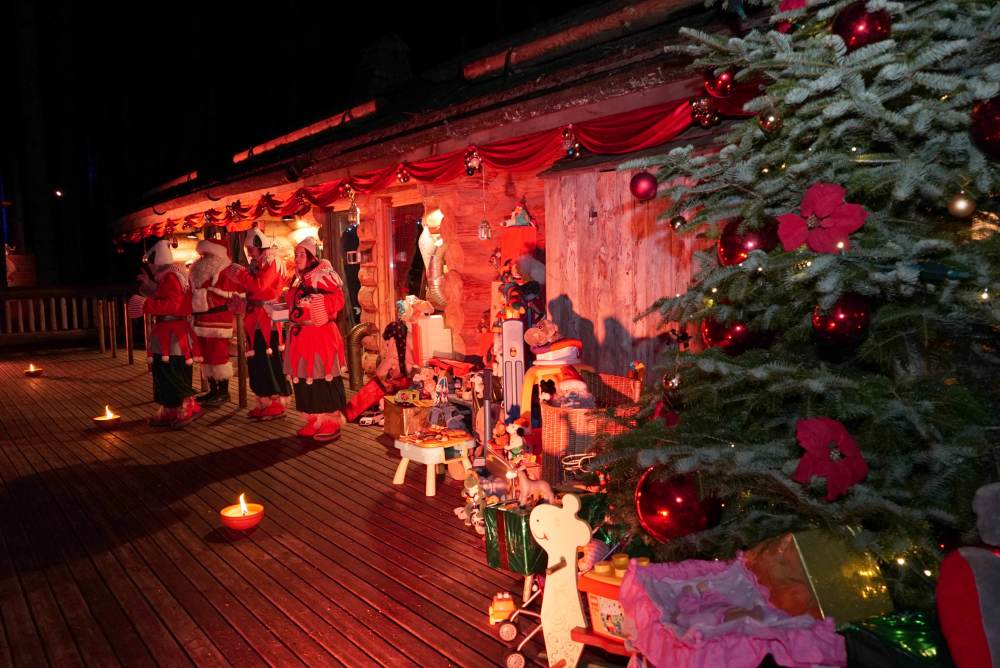 This year update
This year is extra special and children and adults alike can join the guided tour along his magic pathway, dotted with Christmas stories and sprinkled with surprises. It is important to note that your tickets must be booked online or at the Tourist Office. Visitors will not be admitted to the Enchanted Forest unless they have a ticket. Once you have your tickets, please head to the Santa Claus station near the Ice Rink. Remember to dress warmly and wear suitable footwear as the tour takes place outside on foot. There are special sessions for English speakers: Saturday 21; Sunday 22; Monday 23; Thursday 26 and Friday 27 at 3pm each day.
Registration is required and the prices are as follows:
Under 3 years old: FREE
From 3 to 8 years: €5
From 8 years upwards: €7
On December 24th at 4.30pm The Great Toy Parade will cross the village with Santa Claus and you can join the crowds at the Maison des Gets square and get your picture taken with Santa, followed by welcome drinks and Fireworks at the bottom of the Chavannes slope.
Information about the Events in Les Gets for Christmas week.
A selection of our accommodation