Les Gets - Customer experience - A wonderful week
16 March 2013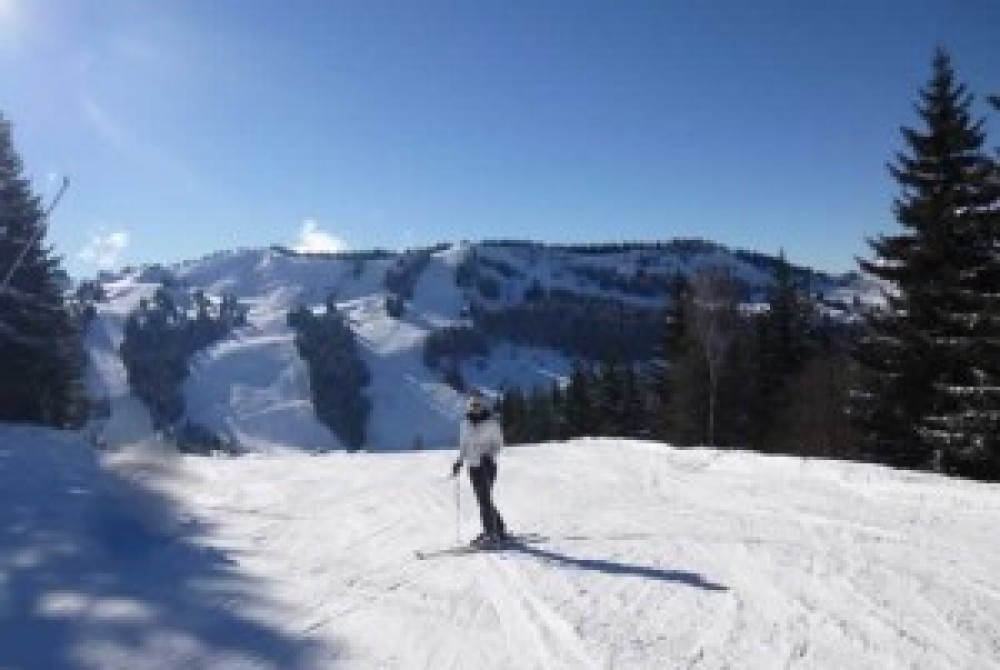 We visited Les Gets in January and stayed in the Le Laype catered chalet. We had a fantastic holiday and were extremely well looked after by the whole Chalets 1066 team all week!
We booked our airport transfers through Chalets 1066 and our driver, Andy, was there waiting for us at the airport and took us to our chalet. When we arrived, Laurie, our chalet host, was there to greet us and show us around the chalet, which was lovely. Everything we needed was there, it all felt clean and fresh, and it was all made warm and cosy with a log fire, with a brilliant view of the mountains.
Ski Mobile were also there with our ski hire when we arrived. They had a range of sizes and equipment just in case but everything fitted perfectly and only took a few minutes so we were ready to ski straight away! Laurie also helped us with lots of information about Les Gets, including the bus times to get down to the village, how and where to book skiing lessons, and some nice slopes to go to.
Every day, the baker delivered fresh bread and croissants which were served for breakfast, along with fresh fruit juice, cereal, yoghurts, or a cooked breakfast which Laurie would make if we wanted it. One of the team was also there to give us a lift down to the village every morning, which we usually arranged with Laurie the night before for the time we needed to go. As we were beginner skiers, we booked some skiing lessons with ESF, and although they can be quite expensive they are definitely well worth it. As well as helping with our skiing, our instructors recommended some nice areas for us to ski and have lunch, and showed us some beautiful places such as views of Mont Blanc and the Swiss border, and a woodland trail that you can ski through. There were also lots of little French cafes and bars around in the mountains to stop and have hot chocolate or vin chaud.
In the afternoons, we could ski back to the chalet or one of the team would come and pick us up again if we were at the bottom of the mountains! Laurie made a cake every day for when everyone got back, and then a three course dinner which was served to us in the evening. Everything was home-made and Laurie's cooking was amazing! It was also really nice to have dinner with the other people staying in the chalet as everyone was able to share stories about their day and recommend places to go and things to do. On the Wednesday it was Laurie's night off, and Morven, who helps to run Chalets 1066, came and had breakfast with us to tell us about the restaurants in the village, and she made reservations and arranged for someone to take us and pick us up. In the village, there were also lots of souvenir shops, ski shops, cafes, bars, French delis and patisseries, and an ice rink. On our last day we were able to go skiing as our flight was in the evening, and the team also arranged to look after our bags, and bring us back to the chalet where our transfer picked us up, and ski mobile came to pick up our skis.
Overall we loved our whole week in Les Gets and we will definitely come back! Thank you Chalets 1066!
A selection of our accommodation
Chalet Champ de la Lune - 4 bedroom Chalet, just off the Chavannes Road, 50m to a ski in/out route and close to Les Folliets lift

8

4

4