19 November 2022
A week with a Chalet Chef : The Chef Cellar Experience
What would a holiday be without delicious, freshly prepared meals, a good bottle of wine, and delicious desserts?
What does a dream day with a chalet chef look like?
Joe Robertson of The Chef Cellar - Morzine Chefs à Domicile has the largest brigade of local and experienced chefs in the valley. He offers Menus from 45€ per adult, for this you get a continental breakfast, afternoon tea/coffee and cake and a two course evening meal. Joe can provide up to Michelin One Star level of catering. Much more affordable than you thought, find out what to expect when you stay in Les Gets with Chalets 1066 and The Chef Cellar...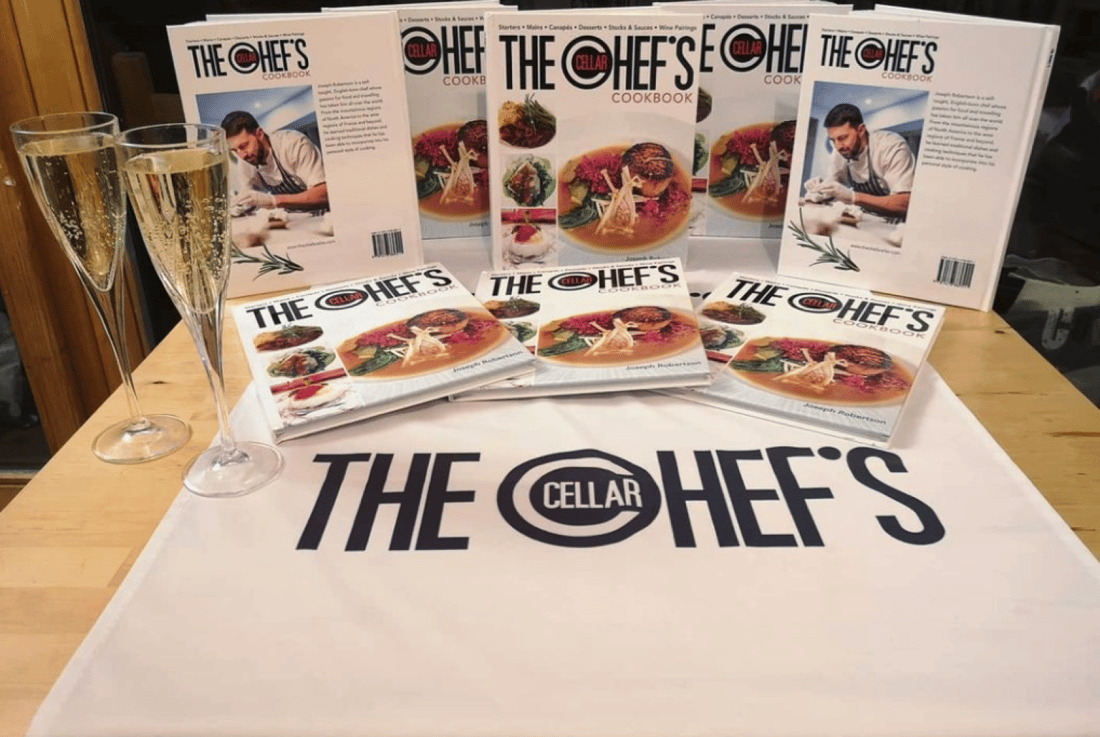 No big shopping trips or meal planning:
When you arrive in Les Gets after a sometimes-grueling journey, no one wants to go shopping, come back with big shopping bags full of food, and a meal plan for the week.
Most of the time, cooking for 8 guests is a challenge: between the vegan mother, the youngest child who doesn't like vegetables, not to mention the choice of drinks... cooking when you go away with your family, or a group of friends is often an obstacle course....it can be difficult for those who want to ski or relax rather than spend time behind the stove preparing dinner and then tidying up and cleaning. It is for this reason we work with a range of local chef's who offer a quality service at a fair price.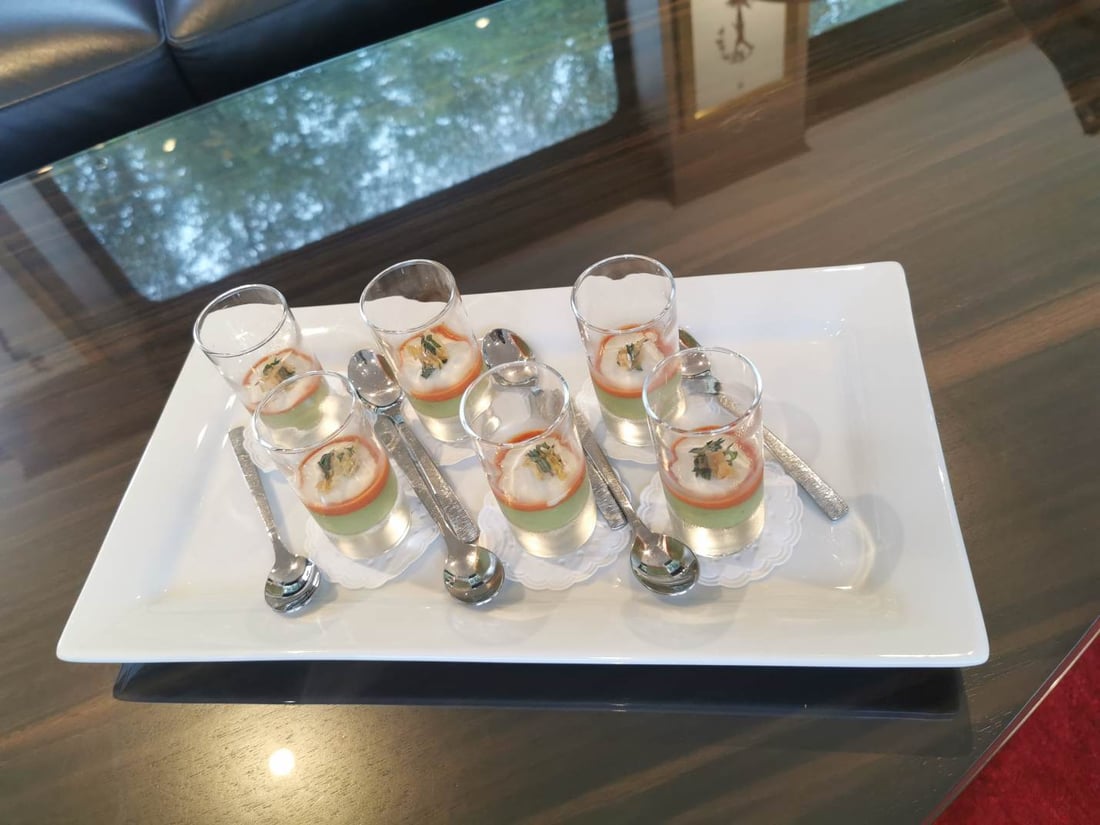 A day with a chalet chef from The Chef Cellar:
Imagine waking up in the morning, and opening the bedroom shutters: the sun is shining and fresh snow has fallen overnight. It's the perfect day on the slopes.
The smell of croissants invades the kitchen, and you discover a magnificent table laid out for the whole family: orange juice, coffee, tea, fresh bread, fruit, cereals... Chef Paul, former executive chef of a 5-star hotel restaurant, prepares eggs and bacon so that you are ready for this memorable day.
The whole family sits down, and you enjoy this wonderful breakfast and the freshly baked croissants and viennoiseries that are still warm. You fill up on energy and leave the table in a good mood to get ready for skiing. There's no need to clear, tidy or clean up. The chef is there for that, you have no time to lose, just grab your skis and take the shuttle to the slopes.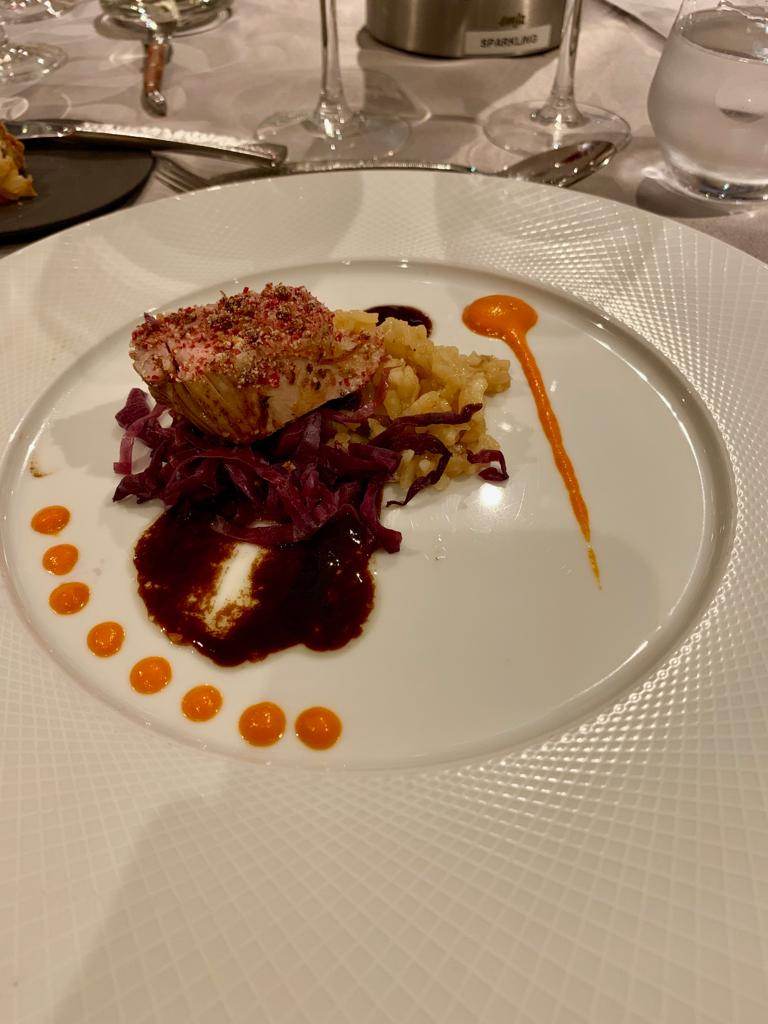 After a good day of skiing, relax!
Well tired after a day on the slopes, you return to the chalet:
A chocolate cake, some sweets, hot tea, and coffee are waiting for you in the lounge. Nothing better than a little sweetness and a hot drink to warm you up.
Relax, enjoy the chalet's jacuzzi or the resort's entertainment, no need to plan to come back up early to prepare dinner. After a few mulled wines in town, you return to the chalet: the chef is already there you can smell it... the smell of the European blue lobster with Nantua sauce has already invaded the dining room. Patrick Clémencet's Pommard premier cru is already decanting on the table, while the champagne and some canapés are ready to be tasted.
After these appetizers, the starter is ready to be served: Confit of quail, sautéed quail breast, and aubergine caviar with orange saffron sauce. You sit down and the dishes are served to you and then cleared away like in a restaurant.
This is followed by lobster with a special sauce from the region and quenelles from Lyon, the capital of gastronomy which is 2 hours from Les Gets. To finish with a Grand Marnier soufflé, another French tradition.
You have such a good time that you decide to extend the evening with a few glasses of wine around the fireplace, while the chef clears away, tidies and cleans up. The kitchen is clean and ready for breakfast the next day. That's the real holiday!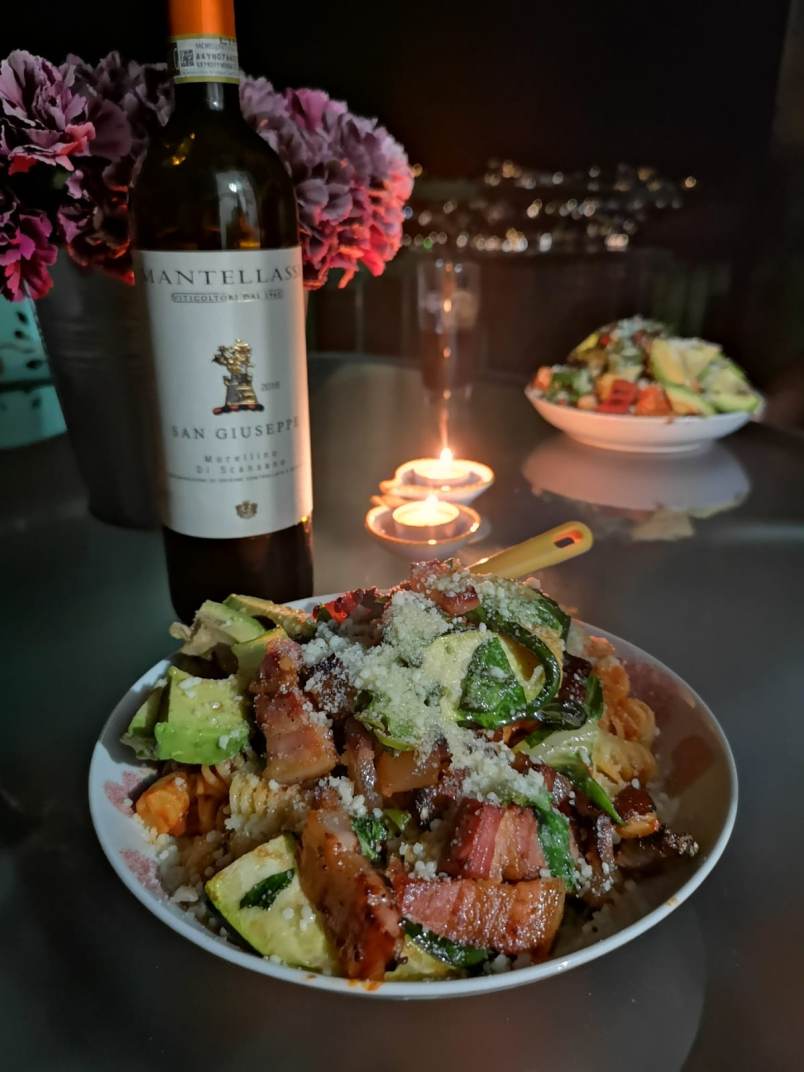 Joe et Bela's services:
Wine wholesale and delivery: With over a decade of experience in the French wine regions, Joe et Bela works with renowned wine merchants: Côtes du Rhône, Pommard, Val de Loire, Burgundy, Saint Emilion, Montrachet, Bordeaux and Champagne are just some of the wines that will be offered to you on the menu.
In-home catering: Joe has assembled a team of nearly 10 chefs, all highly experienced and qualified with experience in Michelin-starred restaurants, yachts, and palaces. He also employs hosts to service the chalet and assist the chefs. Joe offers breakfast, afternoon tea, and a range of bespoke dinners from traditional (starter/dessert) to gourmet (starter/main course/dessert) with prestigious culinary products such as lobster, foie gras, crab, pigeon, monkfish for a gastronomic experience at affordable rates (generally 80 € per person whereas in a starred restaurant you can easily exceed 120 € per person, for example at Vincent Favre's one-star chef in Annecy). All this in your chalet without having to leave home!
As a wine wholesaler, he will also be able to give you his best advice for high-quality food and wine matches.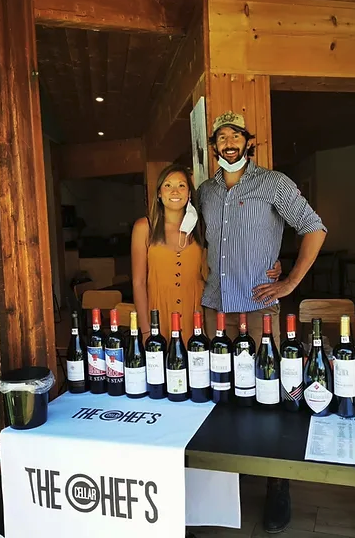 A service that is affordable and more advantageous than cooking and shopping yourself.
You might think that this service is expensive and that it is only for a certain wealthy clientele. However, it is much more affordable than you might think.
You save time, but also money! With menus starting at €45 per adult per evening you save on shopping, which is often very expensive in the village with a smaller range of choices. You will also discover top of the range cuisine by experienced, qualified chefs who have worked in Michelin stars establishments. Ski holidays can be expensive if you count transport, chalet, taxi, ski equipment hire, and shopping for meals but also time spent on meals for a few hundred euros more you can have an unforgettable experience and enjoy your holiday with delicious food and wine. Don't hesitate to contact Joe and Bela: contact@morzine74.com +33 (0) 638 19 50 40