04 May 2020
Les Gets - A day in the life in isolation in The Alps
Isolation for me really isn't all that bad. I'm lucky to be working for a company that is situated in probably one of the most stunningly scenic places in the world. Les Gets, a beautiful alpine village nestled between mountains and valleys in the Haute Savoie.
Right about now the ski season should be finished and we should be concentrating on getting our chalets ready for the summer, deep cleaning etc. Now, this virus has hit and I find myself isolated at home, with my wife Suzi (who also works for 1066 ) and Fluffy the cat. We live and work here in the Alps all year round. Whilst I'm not a local I have many French friends and neighbours with whom I share many interests, one being the mountains.
We have had the most wonderful weather recently and that allows me to crack on with all the outside jobs around the house that I have put off and promised I would get to, well now I have!
We are blessed to have a chalet that has a 360-degree view of the mountains and I sometimes find it difficult to choose what to look at when the sun starts to go down, the tv or the view. It's normally the view.
Yesterday we had a rainstorm, which we badly needed. In the evening all the lying water was evaporating into a mist which was swirling around the mountains, some just hanging in the leeward side of a mountain crest all backlit by the dying sun to watery orange and pinks. And again I think how lucky we are to be here and have to pinch myself.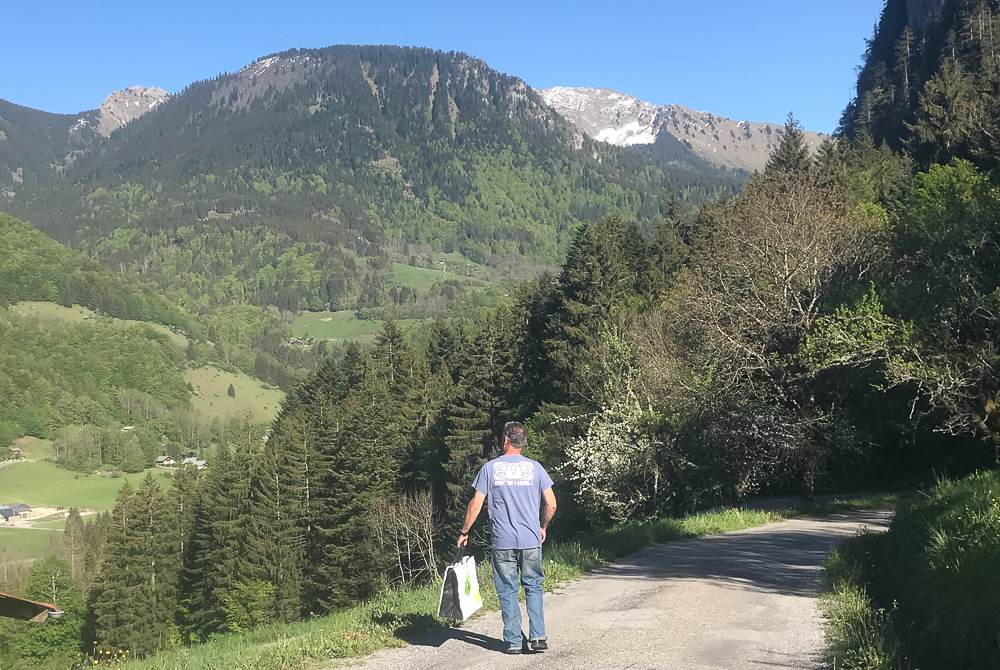 There are strict laws in place that only allow you to go out for an hour a day within 1km of your house for exercise, and no-one is allowed to do any mountain sports. Also, you must fill out an electronic form on your phone every time you exit your home whether that be going to the local shops or going out for a walk if you do not complete this or have forgotten your ID you will be fined.
We try to amalgamate the two, that is going for a walk and shopping, which involves us putting on our rucksacks and descending to the river track through a forest to our local shop. There we normally encounter neighbours and friends and have a catch up, whilst keeping to our social distancing.
We have friends who also run chalets in Les Gets and we come together on Zoom to play Trivial Pursuits, which can go on for hours but is really good fun. The local pub is also doing the weekly Thursday night quiz on Zoom, which is a great diversion.
Whilst I am working on the house, Suzi is working from home speaking with customers. She has lots to do with helping the guests who were in resort when the shutdown happened, and those due to come out before the end of the ski season – either assisting with their insurance claims or moving their bookings to next season.
At the same time, her work continues with getting the accounts ready for the end of the company financial year and helping customers with their enquiries. She has her laptop in the corner of the living room, and on warm days she works on our balcony where we have an amazing view - quite different from our life when we lived in Ireland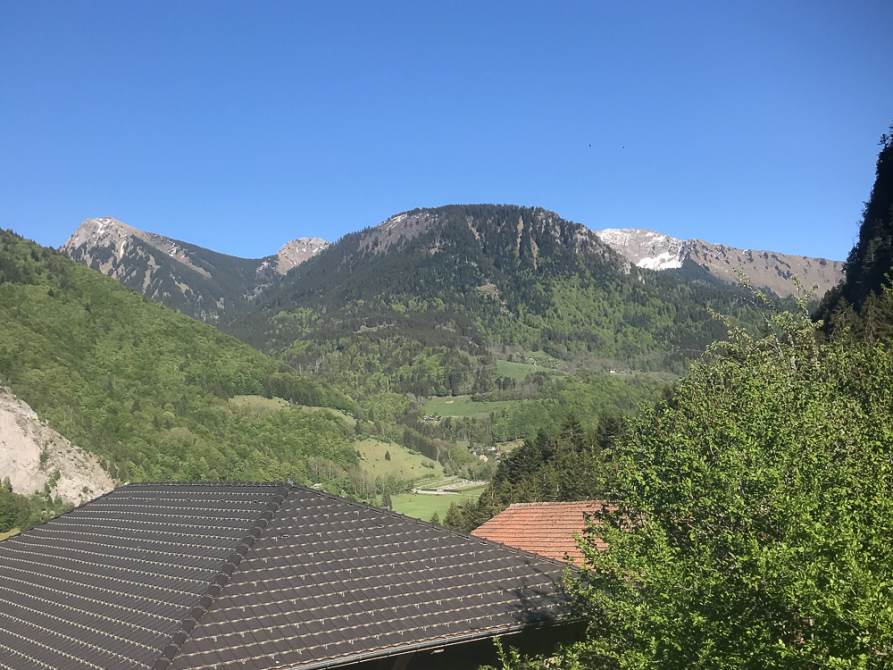 I am lucky enough to belong to an amateur dramatics society called Madhouse, where expats and French friends put on plays throughout the year, it's hard work but very rewarding. We had to cancel one of our plays due to Covid-19, and we were all gutted, but the director decided that we could all come together in isolation and record the Bill Withers song Lean on me, quite apt in the current situation. So we had to record our various parts: bass, tenor, altos, sopranos etc. confined to our houses and one of the members edited it all together. And guess what? It was a hit, we had well over 10 thousand views, absolutely amazing.
So you see isolation in the Alps isn't the worst thing in the world, although I am looking forward to getting back to see the chalets 1066 family, (as we are all quite close) and getting stuck into work in one of the most amazing places on earth!
Dave Lynch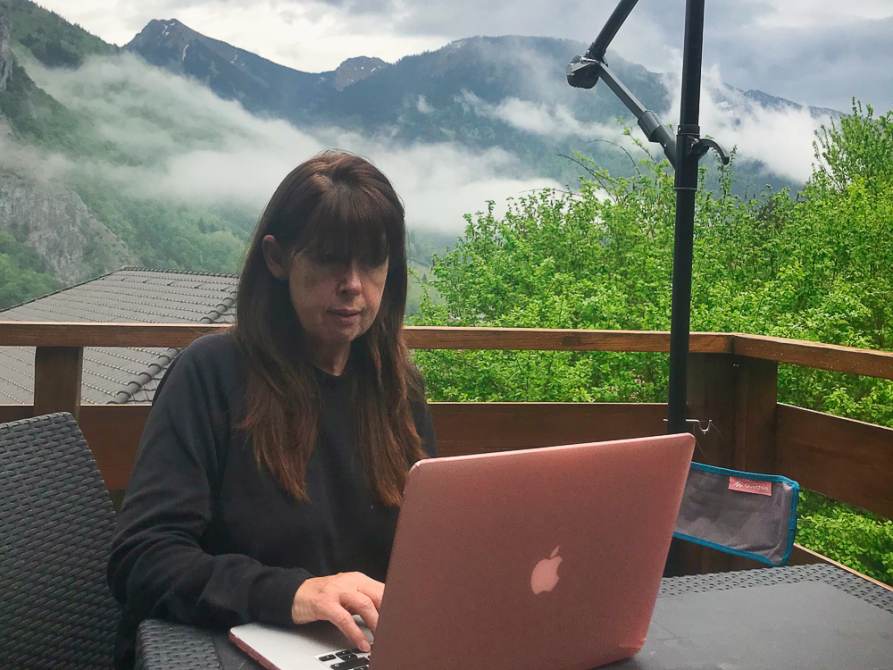 Apartment Edith - Light, airy apartment with fantastic views of Les Gets. Ski back route and bus stop outside

7

3

2

Chalet R'Mize - Very spacious chalet with hot tub and sauna, wood burning stove. Close to the lifts

8

3

2


6

3

2