Les Gets - Customer experience - Brilliant week in Les Gets
10 January 2013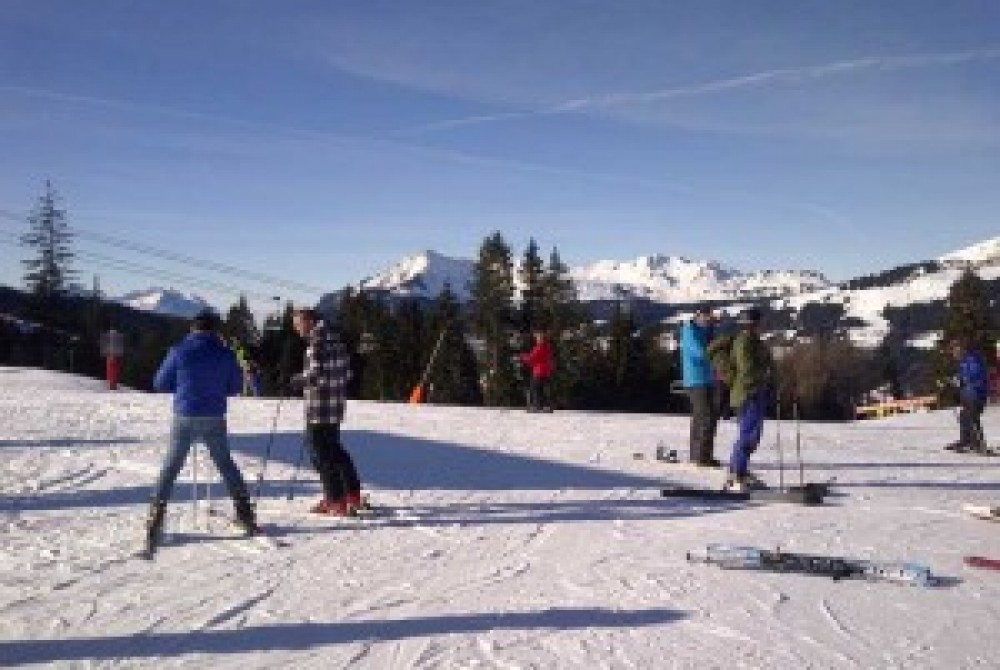 I'm just back from a brilliant week in Les Gets, days of stunning blue sky and sunshine. The snow was good, a little bit icy at times but more is forecast later this week so looks set for a good season.
I just love the sense of peace and tranquillity I get when I visit the mountains, especially when I settle down on the chair lift, it whooshes up and there's suddenly a wonderful quietness. The thrill of the mountains never fails to impress me.
In Les Gets the nightlife is great, with a variety of restaurants, bars and a club. We had a brilliant night at Le Boomerang, with live band 'Danny and Danny' playing (and us singing along). For just Euros 20 per head we enjoyed huge portions of tapas and a bottle of wine – we even had a plate of dessert tapas, which was novel and delicious. Bar-hopping with the guys we enjoyed a fun night of cocktails, and a meal at the award winning Bombay Ski Club.
Ben and Joe have been doing their ski instructor training with BASI this week and that's the best thing about Les Gets, it suits the relaxed skiers like me, and there's plenty of more challenging runs for all those strapping lads.
Staying with Chalets 1066 was such a good move – the accommodation was smart and comfortable, and I loved the loads of bookable extras (like daily bread deliveries and prompt transfers). For Sue and Morven nothing was too much trouble, they made my stay a memorable one and the week just whizzed by, so I'm planning another trip for later in the season.
Hope to see you at Chalets 1066.
A selection of our accommodation