Lumina night walks - Les Gets - Enchanted experience
Date:
01-07-2021 - 27-06-2025
Frequency: Daily
Location:
Les Gets

Next event date: Thursday 01 Jul 2021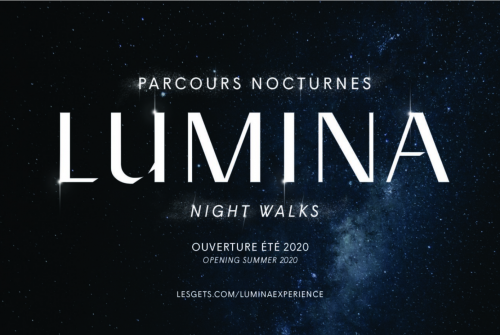 In the heart of the forest at nightfall, visitors embark on an immersive and interactive adventure that sparks unique emotions and wonder. They are amazed by the site's natural beauty enhanced by the use of light, video projections and scenography accompanied by original music.
Each Lumina night walk is designed specifically for the site. In Les Gets, the experience is inspired by the site's DNA. Surrounded by nature, the luminous pathway creates an enchanting world brought to life by characters from local culture, tales and legends.
Discovering Alta Lumina night walk creates enchantment whilst also being a wonderful opportunity to bring people together and create unforgettable memories for visitors of all ages. The only experience of its kind!
Book your tickets for the Lumina experience directly online. No sales on site possible. Alta Lumina is open every friday and saturday evening during the interseason, and everyday over the 2 weeks of autumn break.